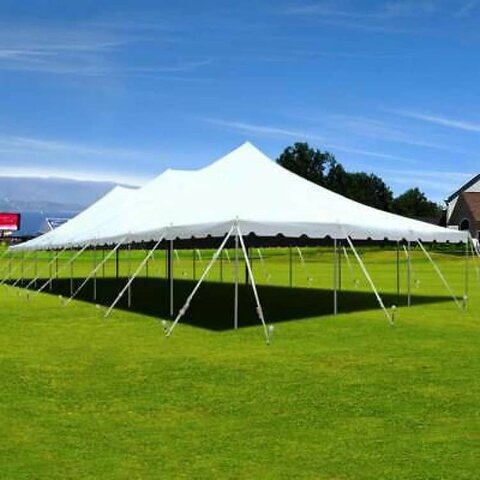 40 x 40 Tent
For large sizes
Our large 40 x 40 Commercial pole tent is ideal for any big party, wedding or event you want to do in SW Florida! Tent walls and lights sold separately.
*GRASS ONLY.
*Requires stakes
FOR ADD -ONS:
What quantity do I need for lights? (50ft increments, $1.00/ft)
6 for perimeter lightning (very dim at night)=$300
10 for a little better visibility=$500
15 for best visibility (recommended)=$750
22 for full coverage=$1100
What about walls? (20ft increments, $1.00/ft)
you would need 5 pcs for 1 long side= $100, 2 pcs for 1 short side =$40.