**PRICES SUBJECT TO CHANGE** WE HAVE A PRICE INCREASE DURING CERTAIN HOLIDAYS. PLEASE USE THE "PICK A DATE" BUTTON WHEN BOOKING ONLINE OR GIVE US A CALL FOR ACCURATE PRICING.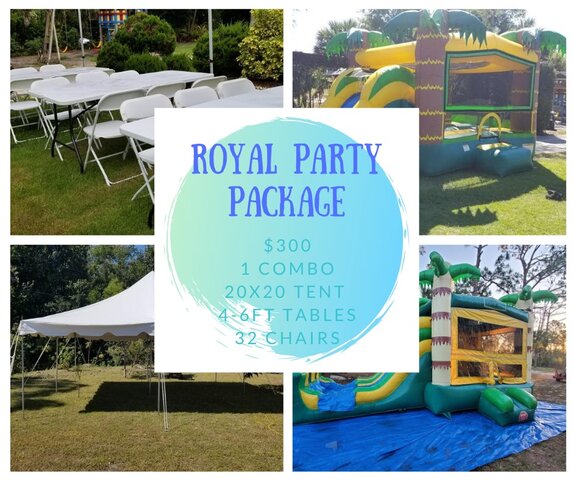 Tropical Combo Package
This package consists of a 20x20 Frame tent, 32 blue chairs, 4-6ft tables, and Your choice of combos.