**PRICES SUBJECT TO CHANGE** WE HAVE A PRICE INCREASE DURING CERTAIN HOLIDAYS. PLEASE USE THE "PICK A DATE" BUTTON WHEN BOOKING ONLINE OR GIVE US A CALL FOR ACCURATE PRICING.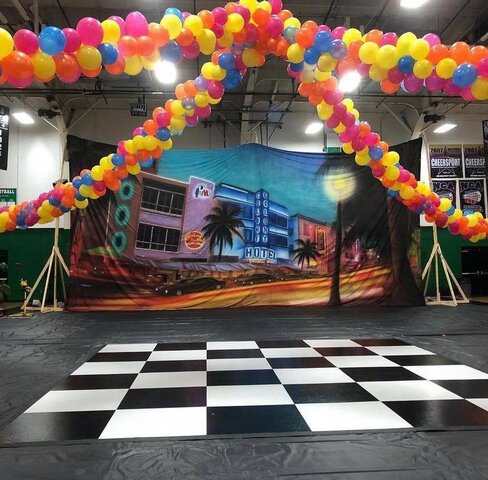 Black and White Dance floor
This is a price for a indoor/outdoor dance. It is priced per unit by sq ft.
EXAMPLE
1 unit is 3x3= 9sq ft
12x12= 144sq ft = 16 units
15x15= 225sq ft = 25units
18x18= 324sq ft= 36 units
Unit = what you will put in for quantity.